Coming Soon... I Guess...
Actually I have got a curious announcement to make here... I am going to implement a small variant of the default battle system to mimic battles a la Dragon Quest I classic!

So it might look
slightly
similar to what you can see below.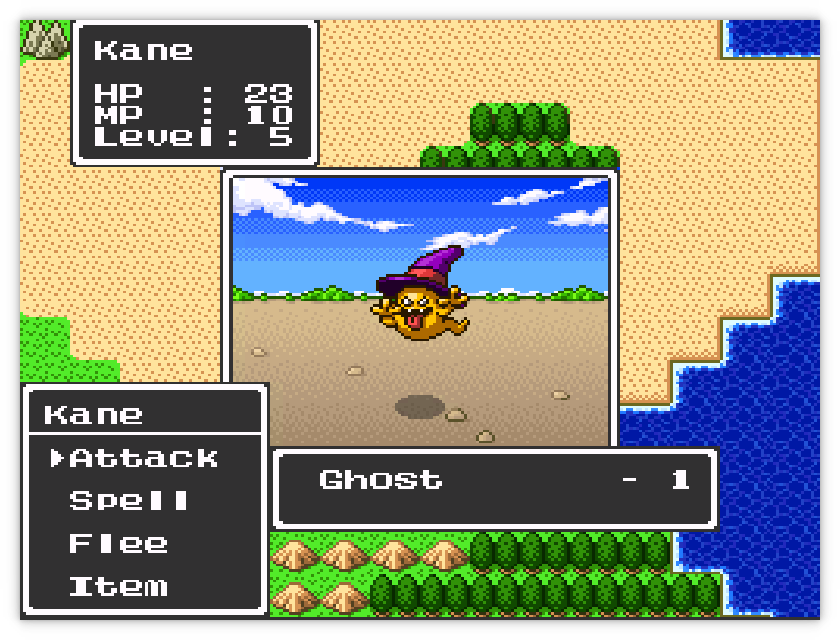 But do not expect me to make an exact copy of it!

To be honest with you, I have already started changing the windows and the battle spriteset.

Let us say I do hate Aluxes just a little bit!

"For God has not destined us for wrath, but for obtaining salvation through our Lord Jesus Christ,"

1 Thessalonians 5:9
The Internet might be either your friend or enemy. It just depends on whether or not she has a bad hair day.
A compiled binary executable I have published...
HiddenChest
Just some scripts I've already published on the board...
KyoGemBoost XP VX & ACE
,
RandomEnkounters XP
,
KSkillShop XP
,
Kolloseum States XP
,
KEvents XP
,
KScenario XP & Gosu
,
KyoPrizeShop XP Mangostan
,
Kuests XP
,
KyoDiscounts XP VX, ACE & MV
,
KChest XP VX & ACE 2016
,
KTelePort XP
,
KSkillMax XP & VX
,
Gem Roulette XP VX & VX Ace
,
KRespawnPoint XP, VX & VX Ace
,
GiveAway XP VX & ACE
,
Klearance XP VX & ACE
,
KUnits XP VX, ACE & Gosu 2017
,
KLevel XP
,
KRumors XP & ACE