06-28-2018, 05:52 AM (This post was last modified: 06-29-2018, 09:38 AM by kyonides. Edit Reason: Updated once again! )
Did you ever consider forcing your heroes to level up via consuming items? Well, this script makes it possible! Still, it does not replace the original experience system that lets you level up after defeating monsters... unless you take advantage of its new experience points disabling feature!
Now Titles are kind of linked to actor's class specific bonuses!
Please read the comments I left there to learn all about how to setup and use my script.
Version 1.0.0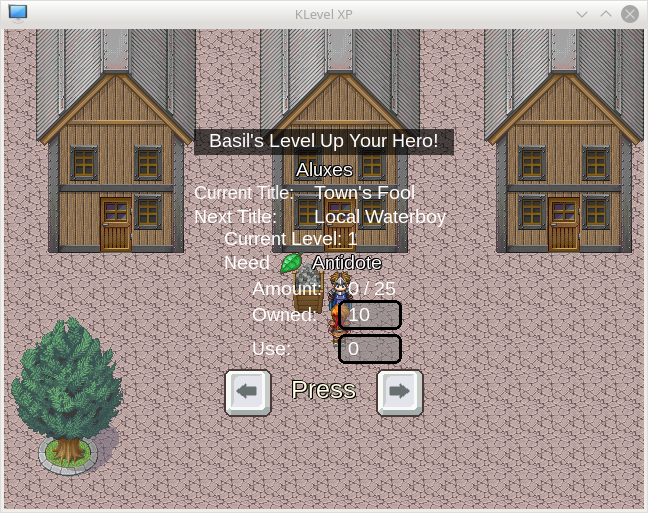 Versions 1.1.0 - 1.1.1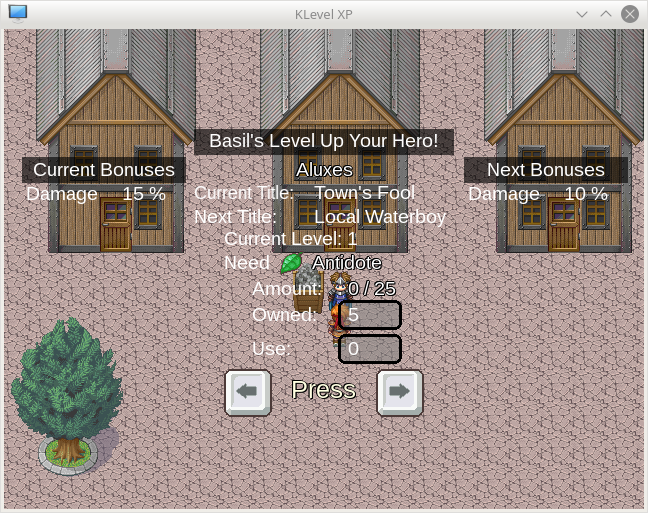 Version 1.1.2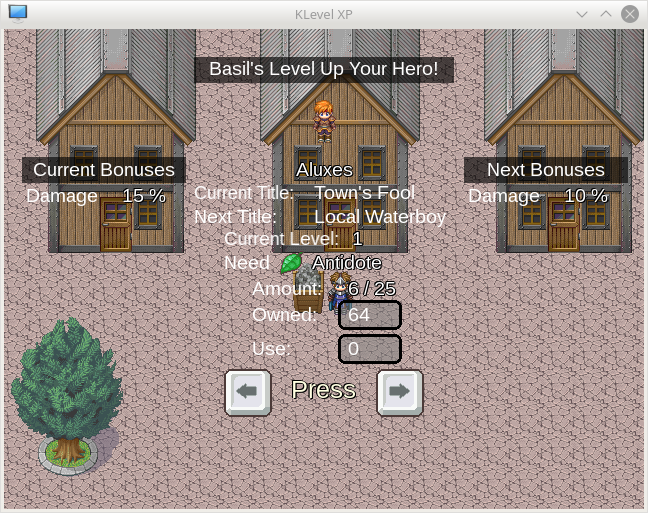 Terms and Conditions
Free for non commercial games, but not for commercial ones unless we have reached an agreement in private...
The Internet might be either your best friend or your worst enemy. It just depends on whether or not she has a bad hair day.
Just some scripts I've already published on the board...
KyoGemBoost XP VX & ACE
,
RandomEnkounters XP
,
KSkillShop XP
,
Kolloseum States XP
,
KEvents XP
,
KyoPrizeShop XP Mangostan
,
Kuests XP
,
KyoDiscounts XP VX, ACE & MV
,
KChest XP VX & ACE 2016
,
KTelePort XP
,
KSkillMax XP & VX
,
Gem Roulette XP VX & VX Ace
,
KRespawnPoint XP, VX & VX Ace
,
GiveAway XP VX & ACE
,
Klearance XP VX & ACE
,
KUnits XP VX & ACE 2017
,
KLevel XP