Welcome!
Anybody here fans of Breaking Bad? Such an awesome show, but now it's getting a spinoff...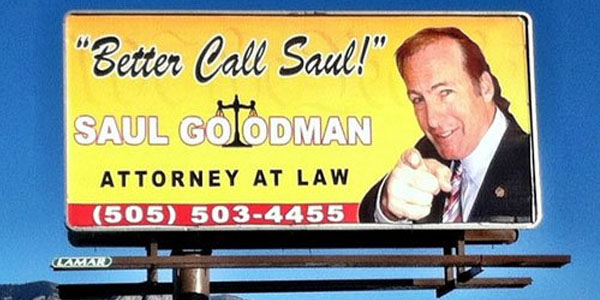 Saul Goodman, Walter and Jessie's lawyer in Breaking Bad, is getting his own show. I'm not big on watching TV, and I hear spinoffs usually suck, but I'm hoping this one will be good. Saul was one of my favorite members in the Breaking Bad series, his scenes were always spectacular, he was a very entertaining character to watch.
Surely, this is part of the "Breaking Bad" mythos, but it seems Walt and Jessie won't really be much a part of it (for obvious reasons) and I'm fine with that. Nevertheless, the premier episodes air tonight and tomorrow on AMC (10pm/9pm Central, you do the math) for anybody who is interested.
While you wait, here are
Ten Ways to Get Ready for the Better Call Saul Series Premier
.