12-24-2022, 11:24 AM (This post was last modified: 02-10-2023, 12:49 PM by Kain Nobel.)
Hello and welcome to my music video thread.
You can find my
YouTube
channel
(>> here <<)
 and my 
SoundCloud
 channel 
(>> here <<)
.
If you enjoy my work, please 
like
and
subscribe
.
The process of creating this album started in October 2022; it had been on by bucket list to do an album, and I've been pushing this back for 3 years in a row. I was going to go through the whole album making experience; writing, recording, mixing, mastering, making the videos, creating the album art, etc. Certainly I didn't set out to make a 19 track manifesto, I was hoping to do something shorter but as soon as I started I couldn't hold back.
I hope you enjoy the album (and the other misc content) as much as I enjoyed making it.
And I'll be back to revisit and improve this album in the future. Plus I'm looking forward to making some new music too whenever I find the time.
Welcome to the Kain Nobel experience.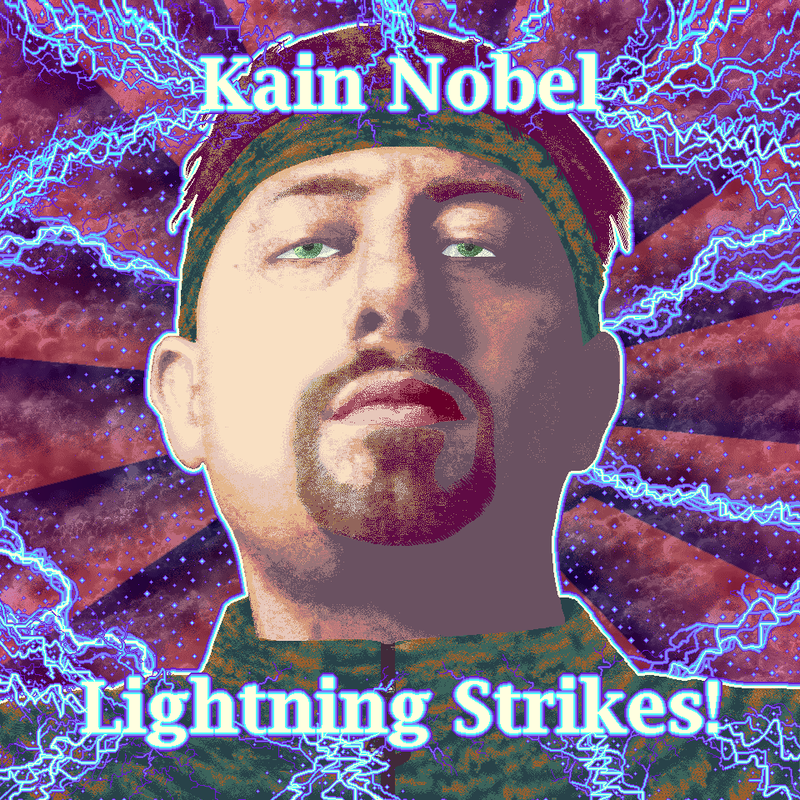 (Go ahead, use your mouse to
pick my nose
.
I dare you
. Click on a nostril to dig for
gold
.
Go go go!
)
01 Logo
02 After Hours
04 Ambushed!
05 Wicked Underground
06 Hostile Environment
07 Cold, Dark Place
08 Hellrazer
09 Coastal Mist
10 Surfside Groove
11 Desert Travelers
12 Exploring the Unknown
13 Funk You Up
14 Unsolved Mysteries
15 Tough as Stone
16 Shrouded in Darkness
17 Technocratic Nightmare
18 Dread and Despair
19 Shattering Skulls
Kain Nobel : Miscellaneous Music / Videos
These don't belong to any kind of 'album', this is just a section for covers, miscellaneous one-off tracks and gameplay videos.
Underneath the Rotting Pizza (FF7 Cover)
Project BEAST : Navigation Demo
I'm only posting this here because it too contains live instrument music; early versions of tracks that appear on the "Lightning Strikes" album.
Featured tracks are
"After Hours (Title)"
,
"Better Be Careful"
,
"Exploring the Unknown"
and possibly a couple others.
"Exploring the Unknown"
is radically different in the game than it is on the album.
There are also a couple tracks in there that
aren't
on the record.