03-04-2009, 09:53 AM (This post was last modified: 04-01-2021, 03:33 AM by DerVVulfman.)

Download Demo
Sanctioned Demo link at RMN
BUY FOR $14.99 AT
BUY FOR $5.99 AT

(Separate file)
Required fonts for the RM2003 Demo's Gameplay if not supplied
The Story
A world floating in the sky, blessed by the hands of god and protected by the spirit of the wind... In this land of magic and beauty, three souls search for the one they would call messiah. A hero to stand against the vile forces that oppress their homeland.
Here is born the fairyblood, the red cross of damnation, whose sign foreseen in the stars must embark upon the most harrowing journey our world has ever known. A journey that will forever change the lives touched by the heroine of this story... and the lives of every man, woman and child the world over.
As the enemies of our people prepare to strike at the heart of human civilization, as the phantoms of the past arise to challenge everything we hold dear, as the flag of oppression is slowly lifted, the grand prophecy of the High Goddess is revealed.
An unwilling savior, cursed by what felt like chance, but driven by a far greater purpose. Some may call it fate while others would call it her duty. Lita LeCotta, however, knows it only as the day her life as a carefree peasant living in the idyllic world of Ara Fell ended. In its place, she carries the red cross.
Screenshots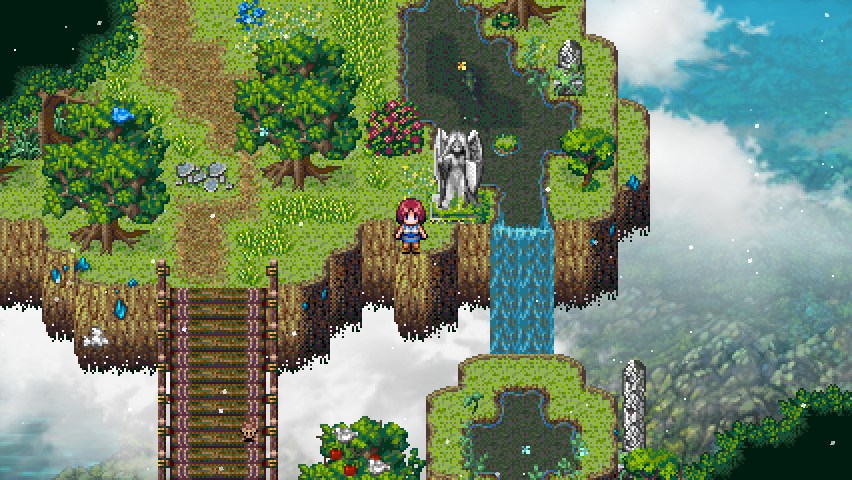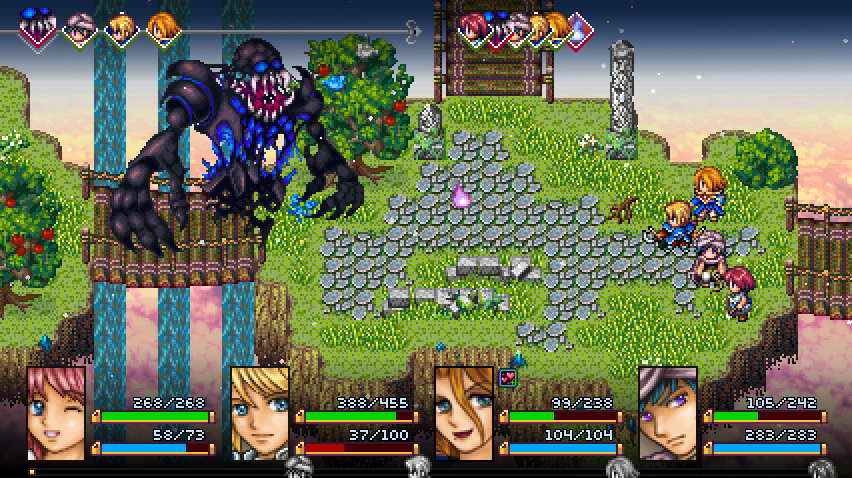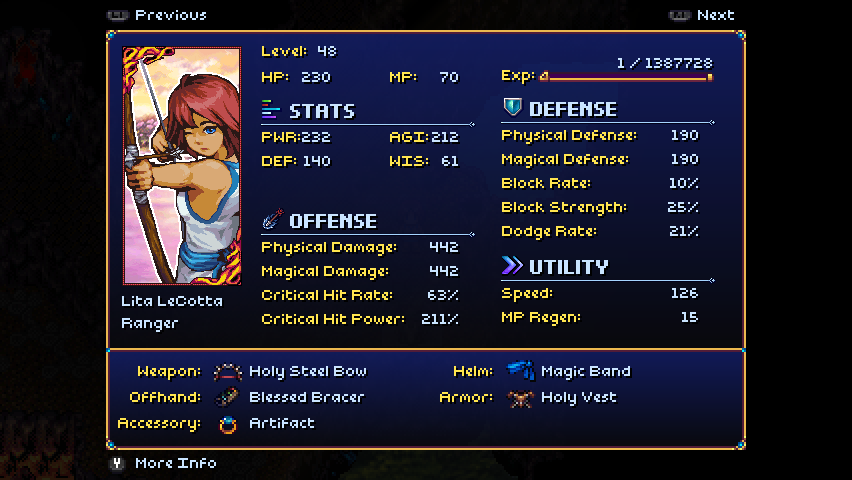 The Characters
The characters in Ara Fell are considered one of its more enjoyable aspects. They represent an earnest attempt to create realistic and likable personas in a video game. A traditional RPG often lacks character development. When writing the characters, I really tried to show their personalities evolving over time and to make the player care about who they are and what happens to them.
When you join Ara Fell's unwitting heroine on a quest to save her homeland, you'll discover a world filled with vibrant characters who laugh, cry, crack jokes, lose their tempers, and even their will to go on as the size and scope of the curse that plagues Ara Fell becomes apparent. Friends and villains alike are not who they seem as the stakes grow ever higher...
EXPLORATION
Ara Fell is a world meant to be explored! Jump, crawl, swim and even fly through the air to solve puzzles and discover new locations filled with hidden treasure, secrets and adventure! Every corner of Ara Fell is designed with exploration in mind.
TACTICAL COMBAT
Ara Fell may be a story-heavy game, but the world is still fraught with danger. Choose specialized equipment and statistics, customizing each character to best suit your play style, and to best thwart each boss battle's unique mechanics.