Introduction
Well folks , this is a system of simple shot made only with games based on WORMS / DDTank events .
I never saw anything like the internet ( RTP Taking Armageddon , I did
not understand anything) , I decided to create the system in case
anyone wants to make a minigame of shooting or something.
About the system :

* Very customizable .
* The pump has a range of explosion.
* Simple calculations to gravity.
* Made especially for platform games ( can be used in normal games , but will there imagination of each) .
Picture :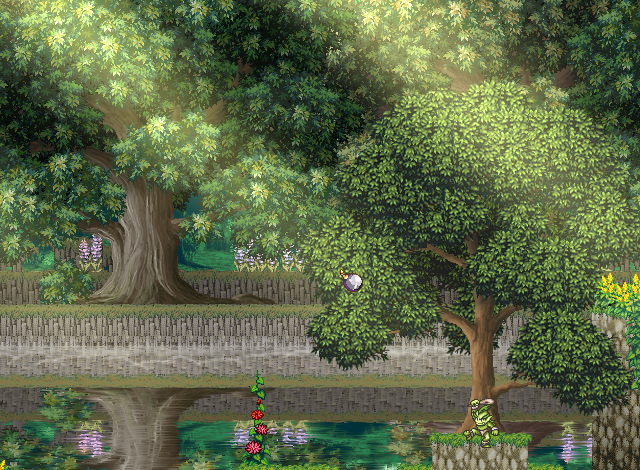 Download :
http://www.4shared.com/file/WgD7LhSXce/G..._Shot.html
Important Notes :
* All calculations are really essential on the second page of the event "Bomb ! "
* Worn only a script but it does not affect anything in the system .
* Note the setting of the tileset , mostly on the " Field"
* Note well the configuration of variables .
* On the third tab of mapping , I used the tiles of terrain.
* Remember to reset the variables Height , Distance , Ascent and Force ever to make a new release.
* The Distance " can not be zero " ( Otherwise there will be a bug ) .
* If the height is greater than the distance , then it will become
equal and the distance will be reduced from its current value 1 .
* There is a script code , which also does not affect anything in the
system ( only used to the screen following the projectile ) .
Credits:
I → For system by mapping and by the panorama .
Lucas Kich → For tileset .
Madajuv → For the script I used.
Personal , comment tell me what you think of the system. Any extra questions send me a message or comment on here.
See ya!
I use Google Translator

, so my English is not so good

! Be patient please!