Character Creator
Leon Westbrooke
Aug 2 2006
This is a locked, single-post thread from Creation Asylum. Archived here to prevent its loss.
No support is given. If you are the owner of the thread, please contact administration.
Ok, This script is actually 2 scripts, so I hope they both fit. Also, all instructions are included in the scripts.
Just put them above main but below other scripts.
Sorry, but for some reason, the Scene_Title alias I use has a conflict with SDK, so it isn't SDK compatible. I would like it if someone from the SDK team could tell me why. Then, I can fix the script when I release version 2.
Forgot to add this, but real quick: You need both pieces to use this script. Either that or do some editing, but I don't want to think about going into that...
I would like to give a special thanks out to Tiberius_XXVII. Without his help, this script would still be in the planning stages. I would also like to thank Arkbennet and my girlfriend for keeping me from backing out.

Character_Creator.txt
(Size: 70.36 KB / Downloads: 0)

Levelup_Window_update1.txt
(Size: 18.71 KB / Downloads: 0)
And a couple screenshots, of course: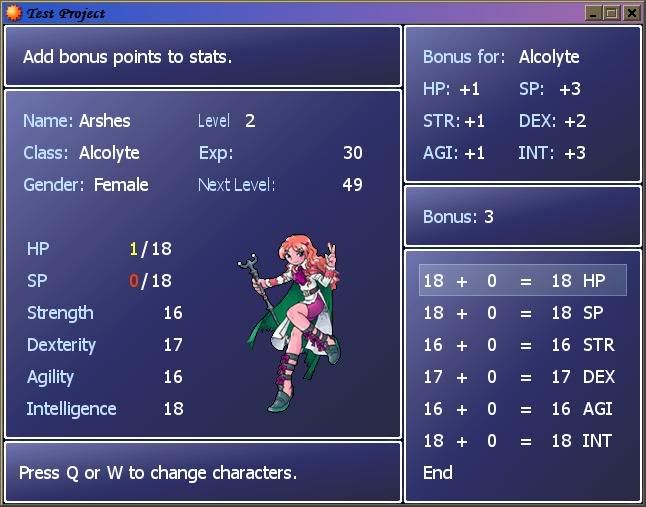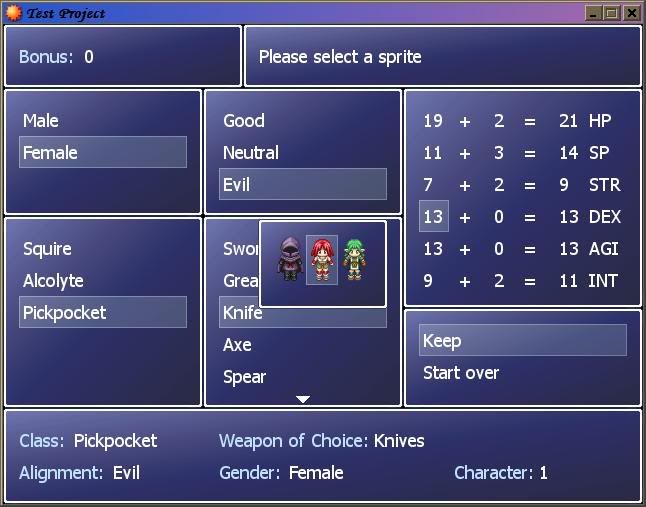 Questions? Comments? Post them. I'll do my best to answer them, but I am just a trainee.
There are no known bugs at this time.