I've broke through and started the actual framework for an editor. Yes, this is an actual application and not a mockup. No, it's not fully functional, but buttons and menu commands and such are in place to be further defined later on.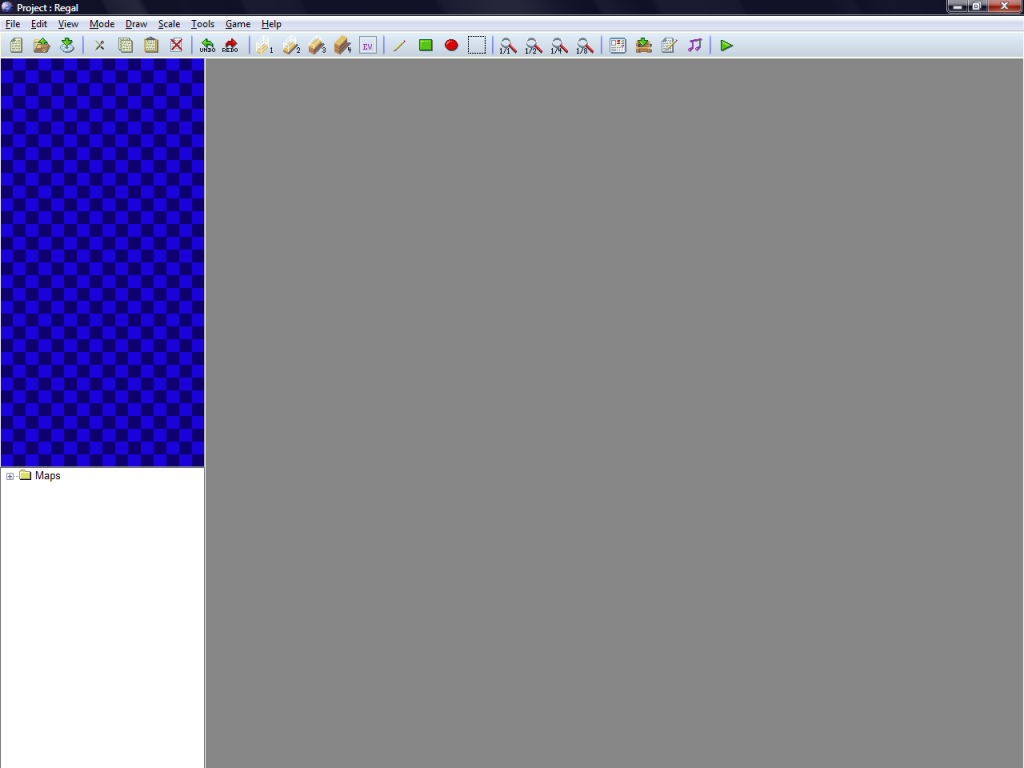 Just "kicking the tires" and playing around at the moment, need to figure out how tile-maps and such will work for this iteration. On the other hand, getting the database tabs defined is of higher priority for me, and also figuring out how this system is going to read and write game data.
OMG let's talk...
F

eatures
The "Application Menu" section is all filled out.
A lack of functionality (for now).
A lack of personality (for now).
A lack of a tile map system (for now).
A team of RM old farts who supposedly (don't?) know what they're doing.
Oh hey, I'm also out of refreshments.
...and the dog peed on the carpet.

Anywho... we all have to start somewhere, right? Also, I've got a couple planned utilities for this system...
Battle Formula Calculator
Anywho, I'll try and keep ya posted with more "common" GUI thingies, but all database development will be discussed in their appropriate topics. This one will probably be most about general map, event, screen, player type stuff.