06-23-2022, 09:40 AM (This post was last modified: 06-23-2022, 09:42 AM by kyonides. Edit Reason: Notes )
Introduction
Just in case you ever needed a cool configuration menu script, here is one that allows you so tweak the audio settings at will. And it does sport nice graphics! 

Anyway it is quite customizable as well.
The
XP port
also features the dash ability by default. You can trigger it by pressing a button or by enabling autodash on the menu. Even so it also lets you enable or disable autodash on given maps.
NOTE:
Shlenam means options in my conlang Kexyana.

[spoiler=3 Snapshots]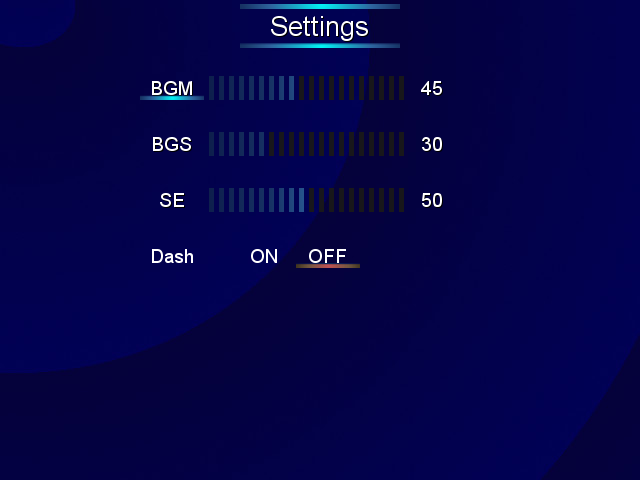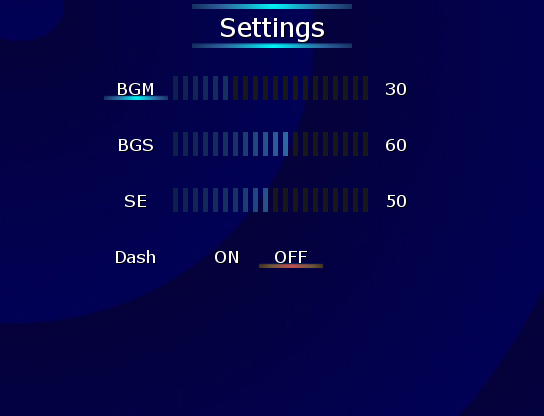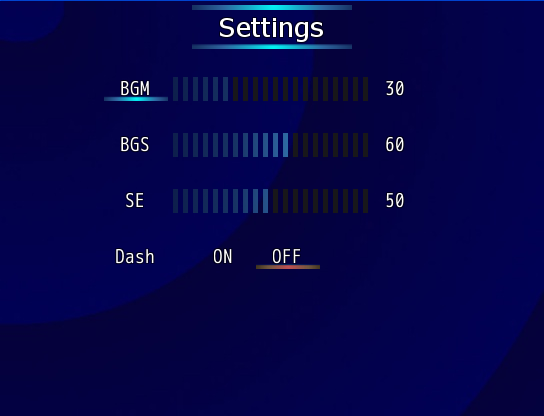 [/spoiler]
Terms & Conditions
Free as in

 for non commercial games.
Contact me if you go commercial. It is an inexpensive script. Guaranteed.
Please include me in your game credits.
"For God has not destined us for wrath, but for obtaining salvation through our Lord Jesus Christ,"

1 Thessalonians 5:9
Maranatha!
The Internet might be either your friend or enemy. It just depends on whether or not she has a bad hair day.





My Original Stories
(available in English and Spanish)
List of Compiled Binary Executables I have published...
HiddenChest
&
Roole
Give me a free copy of your completed game if you include at least 3 of my scripts!

Just some scripts I've already published on the board...
KyoGemBoost XP VX & ACE
,
RandomEnkounters XP
,
KSkillShop XP
,
Kolloseum States XP
,
KEvents XP
,
KScenario XP & Gosu
,
KyoPrizeShop XP Mangostan
,
Kuests XP
,
KyoDiscounts XP VX, ACE & MV
,
KChest XP VX & ACE 2016
,
KTelePort XP
,
KSkillMax XP & VX & ACE
,
Gem Roulette XP VX & VX Ace
,
KRespawnPoint XP, VX & VX Ace
,
GiveAway XP VX & ACE
,
Klearance XP VX & ACE
,
KUnits XP VX, ACE & Gosu 2017
,
KLevel XP
,
KRumors XP & ACE
,
KMonsterPals XP VX & ACE
,
KStatsRefill XP VX & ACE
,
KLotto XP VX & ACE
,
KItemDesc XP & VX
,
KPocket XP & VX